This is not so much a sales letter, more an explanation of how you can imitate what successful people are doing so you can use their exact same techniques to create recurring wealth for yourself.

You do want to create wealth, so you need to read this.

Imagine, just 5 minutes from now you are going to be very excited. Because you will discover how a tool called SimpleMemberPro™ turns on a stream of money that continues to flow month after month, after month.

You've been looking for something like this, haven't you?

You are going to want to use this program to help you generate more money than you ever dreamed of making on the Internet.

You need to invest 5 minutes into reading the information below. I've made it very easy for you to generate wealth, and that's what you want to do. So just read.

If you don't have 5 minutes to spend right now, but you still want to start working smarter and earn a recurring income? Click here (but I really do recommend reading this main page instead)
"Work once and get paid over and over again. That's the secret to earning real money on the Internet."
If you're selling one-time products, you're missing out on the opportunity to turn a single purchase into repeat business that pays you over and over again.
Read this below...
Tell me. Which of these sounds like a better deal to you?
You sell an E-Book to a customer for $19.95. You earn: $19.95 one time.


You sell a membership to your E-Book site for $19.95 per month and you keep earning $19.95 per month for as long as that person remains a member.
Suppose you have 400 paying members at $19.95 per month? You earn $95,600!

What if you have more? What if your membership fee was $29.95 per month? What if it were $49.95 per month?
There is virtually NO LIMIT to the earnings a membership site offers.
And now, because you have access to SimpleMemberPro, there is no reason NOT to have your own membership site.
It's Plug-And-Play Easy! I'll prove it to you...
This is true: It isn't any harder to earn $95,600 in membership revenues than it is to earn $19.95 per sale for one-time sales. In fact, it's EASIER.
You must read this to discover why...
Membership sites are recurring revenue machines that multiply your efforts without multiplying your work.
You simply create your products (or resell any of the tens of thousands of available Private Label Resale (PLR) products to a membership base that practically grows by itself.
How does a membership site "practically grow by itself?"
Oh, that's the easy part.
You see, SimpleMemberPro™ is the premier plug-and-play instant membership site.
It saves you from having to work your butt off to make a few lousy dollars by transforming any web site into a recurring income membership site where happy paying customers gladly recruit other paying customers, who recruit other paying customers -- and on and on and on.
You probably already know about affiliate programs. You may have even joined a membership site or two after an affiliate brought the site to your attention.
SimpleMemberPro™ comes with a built-in affiliate program that makes recruiting and paying affiliates to build your business nearly effortless.
You've always wanted to own a membership site but you thought it was too much work. Now you are going to discover how easy it really is and you'll want one for your own.
I want to show you how many different ways you can use SimpleMemberPro's recurring membership model to line your pockets with serious income. But first, you NEED to know this...
The hardest part about building a recurring membership site used to be finding, installing and configuring the correct software.
Top quality membership scripts, the ones that have ALL of the features you need to provide a quality user experience, can run into the thousands of dollars.
And they can be very challenging to install, configure and administer. In fact, most marketers hire a software specialist to do the job for them. And they go back to that specialist every time they need the slightest change.
But once you find the right script, and you struggle through the complex technology of getting everything just right, the rewards make all of the up front investment of time and money worthwhile.
STOP! Read This Now...
All of that USED to be the story for people who wanted to cash in on owning a membership site, but that's all changed now.
Introducing: SimpleMemberPro. The Plug-And-Play Instant Membership Site That Has ALL The Features You Could Ever Want For Just $37.
And it's so easy to install and configure you can do it yourself!
I'm telling you this right now because I want you to be able to read on about the different ways you can fill your bank account with recurring income without you thinking "yeah, but I don't know a thing about membership site software. I'll never be able to do this."
You don't have to know a thing about membership site software. You can do this and you want to. You just need to get your own copy of SimpleMemberPro for just $37.
You can get SimpleMemberPro right now and start earning money the way serious marketers do. You want that to happen.
SimpleMemberPro takes care of everything for you. All you have to do is load it up with your products and you're in the membership site business.
People are going to be very proud of you when you make the right decision to start your own membership site using SimpleMemberPro.
Just look at what you get...
An easy-to-install membership script that anyone can add to their web site in a few minutes.

Built-in connectivity to PayPal so membership fees automatically flow into your account month, after month, after month.

Built-in Affiliate Program so your members will get excited about referring new members and work hard to build your business for you.

Instant Digital Product Delivery (I'll share a secret with you about how to use SimpleMemberPro to build a huge mailing list even if you only have 1 product to sell right now.)

Support for Free Memberships (a very clever way to make money -- I'll explain it later on this page.)

Support for those blockbuster Give Away Events that all of the really successful marketers use to build their mailing lists.

Multiple Auto Responder lists so you don't have to share your profits with those auto responder companies that charge you by the member or by the message sent.

Real One Time Offers that build back end revenue quickly and easily. Now with Multiple OTOs.

Powerful WYSIWYG Editor so you can create your pages directly from the admin area, or turn the editor off and design your pages outside of the script and just copy and paste them in.

Discount Coupon Codes so you can create expiring "Buy It Now And Save" special offers, or offer discounts to targeted groups of people from your own or Joint Venture partner programs.

Support for Joint Venture Offers so you can attract those marketers with the really big lists that can drive thousands of new members to your site.

And so much more!
Don't wait to start working smart. You want to earn more money and you know that SimpleMemberPro™ is the way to do it.
OK, now that you know how easy SimpleMemberPro is to set up and you've seen some of the features, you need to read the very important information below...
Look at how many ways SimpleMemberPro™ can be used to generate recurring income from each and every customer you have:
Collect Monthly Fees
Load your site up with specialized content that you develop yourself or buy from any of the thousands of content providers on the 'net.
Get paid month after month while your members enjoy fresh content that's automatically delivered to them by SimpleMemberPro.
And watch your membership list grow as happy members work hard to recruit even more happy members! Isn't that what you want to do? Get started now!
Digital Product Delivery
What if you only have one or two products and are looking for a way to deliver the goods after payment and earn even more money after the sale?
Don't lose out on recurring income by sending your buyer an email with a download link or re-directing them to "thank you" download page. WHAT A WASTE OF MONEY THAT IS!
Do this instead:
Send the buyer to your SimpleMemberPro site and let them log in to a FREE Member Area to download the files they paid for.
In the download area, you put your other back end and one-time offers so you can grab extra sales from them while they are still in the mood to buy!
Once they are a member you can send them email from inside of SimpleMemberPro with other offers including upgrades to the products they've already purchased!
When they log in you can hit them with a "Once Only, Member Discounted Offer". They have already taken action by logging in to get their updated product and your "One Time Offer" hits them straight in the face! And because it's related to their original purchase, your conversions are going to be Sky High!
More FREE Membership Model Strategies
This strategy is becoming more and more popular. Check it out...
Your site has great content and is updated regularly but it's absolutely FREE to join. Who in their right mind wouldn't want to be a member of a site that gave away all that free stuff?
So, what's in it for you?
Money! That's what. Here's how it works...
Think about this: You have hundreds if not thousands of very happy members who log in on a regular basis to see what you are giving away.
And every time they log in, they see "One Time Offers", Affiliate Text Adverts and many other related offers that you control and PROFIT from.
You also have the ability to email them and point them to offers for your products or that you have an affiliate link for.
These are all fantastic ways to profit from your loyal followers who are happy to buy from you because they know you give them so much for nothing.
Giveaway Events
I'm sure you have seen these events, and if you are like me, you have signed up for quite a few as well!
Similar to the Free Membership model above, the Giveaway Event takes this strategy to the extreme. Not only are you giving away stuff, your Joint Venture Partners and Affiliates are as well.
Prospects sign up to your event (which is normally run for a certain period of time only) and they get access to tens, hundreds, or maybe even thousands of great products that they would normally have to pay for.
This is a fantastic way to build a huge mailing list for minimal cost, and your JV Partners love it because members have to sign up to get the product they are offering too.
You could monetize the event further by offering a Paid Upgrade and give your affiliates a cut too. This is a Win-Win system for all involved and also great fun as well as very profitable.
Stop reading for a second and do this:
Raise your hand and say "I want to start working smarter so I can get paid over and over again without working my butt off!"
OK, you said it. Now all you have to do is make it happen. Here's how...
Buy SimpleMemberPro...
Make money doing EVERYTHING I mentioned above using this elegantly simple piece of web software!
"What I really love about your SMP is that it's so easy to install and set up. I'm not exactly comfortable with scripts and stuff, but this was a piece of cake to set up. I even made some modifications to customize my site. With another membership script that I used before, this was impossible and I had felt frustrated. With SMP, nothing has been impossible. Truly is Simple."
- Kevin Riley Osaka, Japan ProductCreationLabs.com
Here's How Easy It Is To Use SimpleMemberPro To Earn Recurring Income Instead Of Wasting Your Time On One-Off Sales...
SimpleMemberPro makes the creation and running of your profit-making sites as simple and quick as possible.


Installation is a breeze with a built-in, on-screen install process that completes in under 10 minutes.


The advantage of using SimpleMemberPro to run your sites is that the script allows for quick and simple customization and can switch between various membership types with the click of a button.

Start a site giving away a free membership and with one button click change it to a paid one. SMP can even be a list-building JV Giveaway site.
And This Just In...

I just added a brand new feature - The Product Marketplace; present all of your products in an online Mall format and create your own professional Web Store.
No other script on the market has Standard Memberships, Giveaways and a Marketplace feature right out of the box with no additional modifications required.
Don't be mislead...

Simple to use doesn't mean it's light in features. Check out some of the key benefits of SimpleMemberPro™:
Multiple Autoresponder Lists. Automatically sort your members into separate lists. All signup and membership types have their own list. Aweber, GetResponse and ProSender 3rd Party responders are supported or use the built in Mass Mailer feature for targeted, personalized mailings.
Recurring Billing Option. Create memberships that pay you month after month.
Powerful WYSIWYG Editor. You can create your pages directly from the admin area, or turn the editor off and design your pages outside of the script and just copy and paste them in.
Multiple Options For Paid Products. Set your products up as single sales, dime sales, quantity limited sales, or even mix the options together.
True "One-Time-Offers" The OTO is database driven to make sure it is only viewed once and can't be viewed again.

"I snagged Simple Member Pro and it is easily one of the best investments I've made in a long time. It's super simple to install and even if you've never done anything like that before, this script and the videos that walk you thru it make it so easy even a dummy like me can figure it out. I've only just begun understanding just how powerful this script is. I have to also mention that the support that comes along with it is excellent. There have already been several updates, including the most recent MAJOR one, since I have purchased....plus the support forum is excellent. I have to say that I am a very satisfied customer...."
- Jeremy Kelsall, InternetMarketersBootcamp.com
The SimpleMemberPro™ script provides on-screen documentation, making it easy to set up and easy to use. You don't have to spend wasted hours, days or even weeks learning how to install and set up a profitable membership site!
In no time at all you can have your own site up and running frustration-free with the SimpleMemberPro membership site solution.
Create free memberships, paid memberships, and even giveaway memberships. It's all within your power with the simplicity of SimpleMemberPro™!
It's also perfect for attracting those elusive JV Partners with the big list too...SMP even let's JV Partners offer gifts to your members.
But that's not all!
A powerful ad system is also included. You can create unlimited text ads that rotate in the Member and JV areas giving you yet another revenue stream. This Innovative Membership Software Truly Is SMP!
"I've bought giveaway/membership scripts before and they don't even compare to Simple Member Pro. I wasted so much time and money in the past on buggy scripts that I just had enough and took the plunge with this Script. The script has so many features not seen in other scripts, and for such a large script, its put together really well. Best of all, the support has been second to none, it really has! There is a special forum for support and time after time moderators are their to help anyone with the script."
- Ernie Lonardo, Giant Giveaway
Simple To Use And Install. Both you and your members will love the ease of operation.
Member Focused with a friendly interface that your members will love to login to: (and keep spending money with you month after month after month.)
Pro. This is one powerful system. Yes it's Simple to use, but it still blows away all the competition with its Professional All-In-One Features, many that you won't even find in Membership Scripts Costing ten times as much as this one. Best still, it works on your own web server and domain, no paying additional monthly fees just to have a membership site.
Still need convincing of the power of SimpleMemberPro? Click here for a full list of features. (opens in new browser)

You Want Top-Notch Support and More?...You Got It!
How many low cost scripts have you seen which have no support or offer no way to edit the code to customize the script?
Many of the scripts found online now are either resell rights scripts where you receive absolutely no support at all or the seller has a sub-par support desk which never gets answered.
The SimpleMemberPro admin menu includes a link to the user forum for easy access. All buyers will have access to the forum to quickly find information about upgrades and updates, ask questions, receive staff support as well as peer-to-peer support, submit bugs and submit feature requests. My support desk is also at www.ContactandSupport.com.
Free Lifetime Upgrades
While some recent scripts have gone to the model of charging for upgrades after a period of time. SimpleMemberPro comes with free full access to all future upgrades and updates. Why spend even more money just to upgrade a product you have already paid for?
Single or Multiple Site License Options
Pricing options available for one personal site or unlimited..
Easy To Customize Source Code
The PHP code in the SimpleMemberPro™ script is not encoded. This makes it easy to change the code yourself to add your own custom features. (Editing of the SimpleMemberPro™ code is for personal use only. All code in this script is copyrighted by David Allen and DRT Online Ltd. All rights to the code are reserved.)
You have a choice. You can waste months of your time learning how to set up a membership site or you can have your moneymaking site up and running within days or even hours.
As you can see the SimpleMemberPro™ script is powerful yet easy to use... and at only $37 it is a steal deal.
Yes David,

I'm ready to take action and start building my own Membership Empire today!
I understand that I am getting the SimpleMemberPro™ software to use on any web site that I own and that I am ready to take the next step in my business.
Get Instant Access Today
For The Incredible Amount Of Just
$37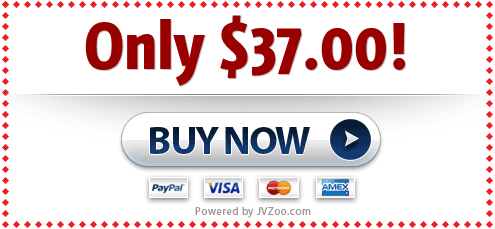 The button above will take you to the signup page to create your account.
Once you complete the signup process and complete payment you will instantly be taken to your secure members area where you can access your downloads.
Don't miss your chance to grab Simple Member Pro now! Buy Now at this low rate and get free lifetime updates. Future versions will cost more, so take advantage of the great savings on SMP while you still can.

Wishing you much membership site success,

David Allen
SimpleMemberPro™
P.S. - SimpleMemberPro™ offers simple setup and use, advanced features normally only found in extremely high dollar solutions, as well as features not found in any other script. Only SimpleMemberPro™ gives you the features and support you want at a price you can afford.
P.P.S. - Don't forget, with the unlimited site license, free lifetime upgrades, full featured giveaway manager built in, and all the other great features of SimpleMemberPro™ you get the only stand alone membership script that can fill all your needs right out of the box.